What is Tri-Valley Writers About?
We are a community of writers promoting the craft of writing and the business of getting published.
We are the regional branch of the California Writers Club (CWC) serving Amador, San Ramon, and Livermore Valleys. This Tri-Valley area contains the town of Danville and the cities of Dublin, Livermore, Pleasanton, and San Ramon.
We welcome writers of fiction, non-fiction, and poetry; all ages and skill levels; who are published or seeking to publish; to participate in our community.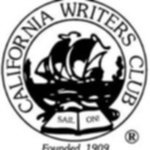 California Writers Club Mission Statement
The California Writers Club (CWC) aims to foster professionalism in writing, promote networking of writers within the writing community, mentor new writers, and provide literary support for writers and the writing community as is appropriate through education and leadership.