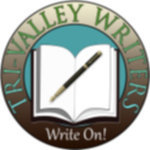 Membership
California Writers Club Tri-Valley Branch
The CWC membership year begins July 1 and ends June 30 of the next year. Instructions differ for Student Members, New Members, or Renewing Members (see below), but in all cases payment must be made out to CWC Tri-Valley Branch and may be sent to
CWC Tri-Valley Branch
Attn: Membership Chair 4682 Chabot Drive #10953
Pleasanton, CA 94588
Student Members
Students 14 to 22 years old pay a reduced annual dues of $10 and no enrollment fee. Fill out the application form and send it with payment to the address below or bring it with you to a chapter meeting.
New Members
There is a one-time enrollment fee of $20 in addition to the $45 annual dues for a total of $65. (Applications accepted between January 1 and June 1 pay the $20 enrollment fee and half-year dues of $22.50 for a total of $42.50.)
Note: New members MUST submit the application form with writing samples and payment to the address above or bring it with you to a branch meeting. At this time, new members cannot join using the below PayPal option.
Renewing Members
Renewing members pay $45 for annual dues for renewal. Dual membership (where primary membership is with another CWC branch) is $25 payable to each additional branch you join. As a convenience to renewing members, they may also pay their dues online via PayPal.
Questions
Any questions about membership should be directed to the Membership Chair.