Daniel Hobbs holds a Master of Arts in Urban Affairs and a Master's of Public Administration (M.P.A.), and has been selected three times to represent the City Management profession and the United States in official overseas delegations to West Germany, Poland and Japan. He's been City Manager of seven cities across the country.
He has been published in over 20 articles in professional publications such as: Public Management; Municipal Maryland; Prentice-Hall; and the Michigan Municipal Review.
Daniel has written a monthly newspaper column in the Tri-Valley Herald (California) and been a guest newspaper contributor in several cities. He has also been a guest speaker at national and state-wide professional conferences.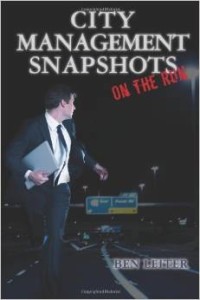 He has recently self-published City Management Snapshots: On the Run writing as Ben Leiter. Available on Amazon.