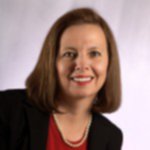 Paula Chinick, originally from Seattle, has lived in California for over 25 years. She has spent the majority of her career in Information Technology as a project manager working for various Fortune 500 companies. She holds an MBA in international business from John F. Kennedy University.
In 2014 Paula published her first spy thriller novel, Red Asscher~Living in Fear winner of Writer Advice 2013 for "Scintillating Starts." The Red Asscher series is published through her imprint  Russian Hill Press.  To read the first chapter of Red Asscher~Living in Fear with sound go to Booktrack. Paula published Red Asscher~Living in Turmoil, her second spy thriller in 2016. Paula currently freelances for several high-end neighborhood magazines in between working on her third thriller novel. She has also contributed short stories to the Tri-Valley Branch Anthology, Voices of the Valley: First Press; Voices of the Valley: Encore; Written Across the Genres; Oakland's Creative Writing Anthology: Tapestry; and The California Writers Club Literary Review (2012-2013).
Paula says, "Joining California Writers Club has been one of the best things I could have done for myself. The critique groups, workshops, and seminars I've attended through monthly meetings has help deepened my writing. I have attained invaluable information that I would never have had access if not for my membership with the Tri-Valley Branch."
Paula is a past president of California Writers Club Tri-Valley Branch, the 2015 Tri-Valley Writers Conference Coordinator, and recipient of the 2015 Jack London Award.
Connections
Website: http://russianhillpress.com
Email: pchinick@russianhillpress.com