California Writer's Club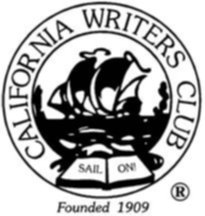 The California Writers Club (CWC), founded in 1909, is the oldest professional writers' organization in the western United States. It began under the influences of Jack London, George Sterling, Herman Whitaker, and Austin Lewis. CWC is a nonprofit organization with twenty branches with an estimated membership of 1,900 statewide.
The Central Board, which oversees the branches, spearheaded a proposal to recognize California writers. The California State Assembly passed Legislative Resolution 2170 on September 4, 2003 to set aside the third week in October every year to honor all California writers, past and present, for their contributions to society, and to encourage future writers.
CWC NorCal Group
NorCal Group is an association of Northern California branches of the California Writers Club (CWC) that, due to proximity and common interests, have joined in the pursuit of ideas, opportunities, and events that speak directly to our craft of writing and the means of getting published. Their intent is to share branch awareness – successes and misses –  as well as to scour our broader landscape, singling out and creating opportunities of value that will provide a benefit to branch members.  They meet three times per year on the first Saturday of October, February and May. All members of the California Writers Club are welcome.
Branch Locations of California Writers Club