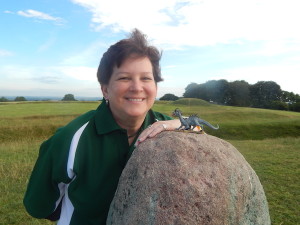 Jordan Bernal writes fantasy that encourages readers to let their imaginations take flight. Jordan's enduring love of dragons and her pursuit of her Celtic heritage inspired her to write and publish her debut novel in her "Keeper" series through her independent press, Dragon Wing Publishing. In The Keepers of Éire, Jordan explores the foundations —both strong and crumbling—of what family means as her characters learn about destiny, loyalty, and freedom—all while trying to stop a killer.
The Keepers of Éire is the 2104 Global Ebook Gold Award Winner and a BellaOnline Ebook Gold Winner. Jordan also writes essays and poetry. Her work has been in several anthologies, with her most recent "Pet Gremlin", a story of her experience pet sitting, in Not Your Mother's Book…On Cats. Her poem "Dreams" won Booktrack.com's first poetry contest.
Jordan released a YA Edition of The Keepers of Éire in January 2017.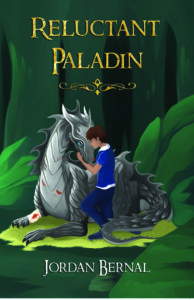 One October 3, 2017, she published her middle-grade spin-off novel, Reluctant Paladin, that deals with bullying. Jordan wrote Reluctant Paladin after visiting a friend's grandson's 4th grade class to discuss writing her first. novel. After the hour session, the students asked her to "write a story we can read." The bully story grew from one line in The Keepers of Éire in which the healer states he will bring his grandson to help care for an injured wingless dragon.
Jordan lives in the Tri-Valley region of Northern California. She served as president of California Writers Club Tri-Valley Branch for the 2014-2016 terms, and was the 2017 TVW Conference Chair. She enjoys reading, traveling, photography, and spending time with Roarke, her Pomeranian. For more information on Jordan's current projects, visit http://www.jordanbernal.com or her blog http://www.1dragonwriter.wordpress.com.
5 Fun Facts You Didn't Know About Jordan:
I am ambidextrous. Some things I can only do left-handed, some only right-handed, and some with either hand. One task I can do with either hand is write.
I love music. I listen to music while I write. It helps with my word cadence and sentence flow. My father played guitar and sang, my mother played the accordion and sang soprano, my sister has a terrific singing voice, but I can't sing, not even "Happy Birthday". I can't carry a tune in a wheelbarrow. I car sing, but only when I'm alone.
I am a voracious reader. So much so that when I was in 4th grade I pretended to have trouble reading just so I would be sent with the other slower readers for extra reading time several days a week. Hmm, a portent of things to come?
I love airplanes. I love to fly, except for needing to be at the airport 2-3 hours before my flight. Yet, the first flight I took alone was to Honolulu, Hawaii to visit my Navy uncle and family for the summer I turned 13. I studied ground school (funny name for all things about flying) at San Jose State University and even logged a few hours in the cockpit of a Cessna 172, a private 4-seater airplane.
In high school, I joined the MCJROTC (Marine Corps Junior Reserve Officers Training Corps). Some people think this program is all about getting our young adults to join the military, but that's not really the case. The MCJROTC program I was involved in for four years taught me leadership, discipline, and confidence while instilling honor and a better sense of civic duty and patriotism.