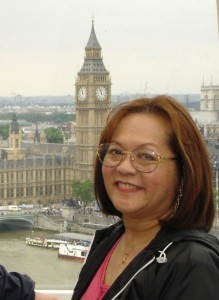 Judy Lussie began writing fiction after her retirement as the Technical Information Department Head from Lawrence Livermore National Laboratory, LLNL. She received her BFA and AM in Fine Arts from the University of Illinois. Her love of reading and church activities led to her being asked to write devotionals for These Days Magazine.
Judy and her family lived in Japan for two years, while her husband was an exchange scientist and where she taught English to adults and art and music to children. A novella, Lake Biwa Wishes and its sequel The Second Time Around take place in Idaho and Japan. Originally from Chicago, Judy lived in Idaho for thirty years and relocated to California to work at the LLNL.
Her short stories have been included in the CWC Tri-Valley Branch's anthologies, Voices of the Valley: The First Press, Encore, and Word for Word. Other short stories have been published in Between Pages, the Las Positas College Anthology, Sparks, and in Word Movers, an Anthology of Creative Writings by Seniors, Oakland, CA.
She is owner/proprietor of Sursum Corda Press, LLC.
Contacts
Blog: https://accessibletravelblog.wordpress.com/
Amazon: http://www.amazon.com/-/e/B00O863KPE
Pinterest: https://www.pinterest.com/judylussie/