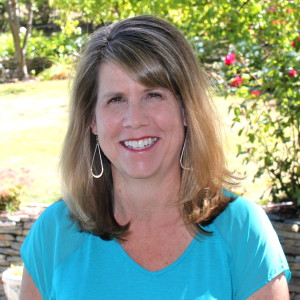 Stacey Gustafson is an author, humor columnist, and blogger who has experienced the horrors of being trapped inside a pair of SPANX. Her blog, Are You Kidding Me? is based on her suburban family and everyday life.
Her short stories have appeared in Chicken Soup for the Soul and seven books in the Not Your Mother's Book series. Her work appears in Midlife Boulevard, Erma Bombeck Writers' Workshop, ZestNow, More.com, Pleasanton Patch, Lost in Suburbia, Better After 50 and on her daughter's bulletin board.
She lives in California with her husband and two teenagers that provide an endless supply of inspiration. She writes about parenting and daily frustrations like her dislike of the laundry, self-checkout lanes, public restrooms, Brussels sprouts, roundabouts, and being middle-aged. Her book, Are You Kidding Me? My Life With an Extremely Loud Family, Bathroom Calamities, and Crazy Relatives was released September 2014, available on Amazon and Barnes and Noble. Visit Stacey at staceygustafson.com or follow her on Twitter @RUKiddingStacey.
Blog: StaceyGustafson.com
Amazon: Are You Kidding Me? My Life With an Extremely Loud Family, Bathroom Calamities, and Crazy Relatives
Barnes and Noble: http://www.barnesandnoble.com/w/are-you-kidding-me-stacey-gustafson/1120256257?ean=9781937303310
FB: https://www.facebook.com/stacey.gustafson
G+: http://plus.google.com/+StaceyGustafson
twitter: @RUKiddingStacey
Pinterest: http://www.pinterest.com/RUKiddingStacey
Youtube: https://www.youtube.com/watch?v=Tc1NoZfKsW4&list=UU_DHCY4GOXfRbx2syA-lHMA
Other Published Books:
Chicken Soup for the Soul: The Magic of Mothers and Daughters
Clash of the Couples: A Humorous Collection of Completely Absurd Lovers' Squabbles and Relationship Spats
Not Your Mother's Book…On Being a Woman
Not Your Mother's Book…On Travel
Not Your Mother's Book…On Being a Parent
Not Your Mother's Book…On Home Improvement
Not Your Mother's Book…On Being a Mom
Not Your Mother's Book…On Family
Not Your Mother's Book…On Cats
Written Across the Genres