JOIN US FOR OUR NEXT MEETING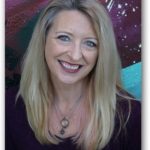 Author Sofia Grant will speak to writers about how to create emotional depth in a novel at our final meeting of the year. This presentation offers an overview of emotion's relationship to plot and character and introduces a variety of ways to add emotional depth. Learn to avoid common pitfalls and create your character's "emotion palette." Take time to nourish your writer's self as the year wraps up. Join us on Saturday, December 16 at 2:00 p.m. at Four Points by Sheraton, 5115 Hopyard Road, Pleasanton. Check-in begins at 1:30 p.m. RSVP by Wednesday, December 13 to Haihong at reservations@trivalleywriters.org.
Called a "writing machine" by the New York Times and a "master storyteller" by the Midwest Book Review, Sofia Grant has written dozens of novels for adults and teens under the name Sophie Littlefield. She has won Anthony and RT Book Awards and been shortlisted for Edgar, Barry, Crimespree, Macavity, and Goodreads Choice Awards. Sofia works from an urban aerie near Oakland, California.
COMING EVENTS
Celebrate the new year with others whose passion for writing is as strong as your own! Our Winterfest celebration will be a member-led Workshop à La Carte. The workshop is designed to help writers polish their work for anthologies such as Tri-Valley Writers fourth anthology to be published in late 2018, writing contests, collections of short prose, or for submission to online and print publications. Join us on Saturday, January 20 at 2:00 p.m. at Four Points by Sheraton, 5115 Hopyard Road, Pleasanton. Check-in begins at 1:30 p.m. RSVP by Wednesday, January 17 to Haihong at reservations@trivalleywriters.org.
Workshop topics include Writing Effective Short Pieces, Judicious Editing, Memoir Writing, Combating Writer's Block and Procrastination, and Author Bios and Statements. Each attendee will choose three of the five presentations.
Refreshments will be served, and one free basket of goodies will be given away.
Tri-Valley Writers Member News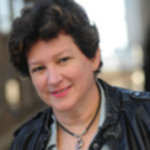 Jordan Bernal published her middle-grade spin-off fantasy novel, Reluctant Paladin, in October. Set in a modern day Ireland, protected by dragons and their riders, Reluctant Paladin is a coming-of-age story about a boy who must confront the school bully and keep the dragon clan secret while caring for an injured, wingless, newborn dragonet.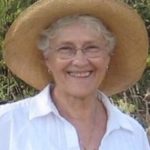 Ruth Harder's memoir Love Never Dies, and her poem "The Old Tree," have been published in the journal History of Women in the Americas in the special issue: Older Women's Narratives. Ruth recalls how she came to own a second home in Idaho, where she retreats to meditate and write.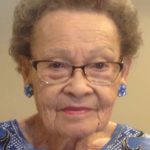 Reme Pick's memoir, The Blue Yoke, was published posthumously in September. Reme recounts her memories of World War II in the Philippines from a young mother's perspective. She recalls the challenges of her escape from Japanese bombing, a risky return to Manila, and resettling in the United States a few years later.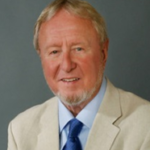 Jac Fitzenz won the opening chapter prize at the 2017 San Francisco Peninsula Literary Fair for his second Mike and Grace novel, Spies with Benefits. This is the second consecutive year Dr. Jac has won the prize. In 2016 he received the award for Undaunted Lovers.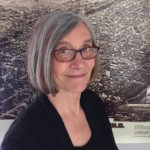 Ann Parker's novel What Gold Buys, has been nominated for the Sue Feder Memorial Award for Best Historical Novel. This is the fifth book in her Silver Rush Mystery series which take place in Leadville, Colorado in the late nineteenth century. What Gold Buys was a 2016 Sarton Women's Book Award (Historical Fiction) finalist and a 2017 Lefty Award Nominee for Best Historical Mystery novel.