JOIN US FOR OUR NEXT MEETING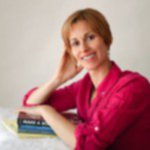 Jordan Rosenfeld, author, editor, and writing teacher, will present a three-hour, hands-on workshop, "Get Intimate With Your Characters: Master Point of View For Dazzling Character Development."  Join us on Saturday, October 21, 2017 at 2:00 p.m. at the Four Points by Sheraton, 5115 Hopyard Road, Pleasanton, for this special event. The workshop will take place from 2:00 p.m. – 5:00 p.m., with check-in beginning at 1:30 p.m. Event pricing: TVW, CWC adult members $15, student members (with ID) $8, nonmember adults $20, nonmember students (with ID) $12. Payable by PayPal in advance (see "Buy Now" button on this page). Cash and checks accepted at the door.
What makes those books you can't put down until your eyelids are sandy and your brain is buzzing, compelling? Unforgettable, unique characters. Mastery of Point of View (POV) allows readers to engage intimately with characters and dive deep into your stories. Strong POV and fabulous character development go hand in hand.
Writers in this workshop will:
Unlock the essentials of each POV
Learn to use perceptual, sensory, and other key "cues" to reveal character
Determine which POV is right for your project
Notice when you are POV jumping and learn to correct this
Discover secrets of simple character development
Attendees please:
Bring something to write with (computer or good old-fashioned pen and paper)
Come with a project idea or work in progress
Think about your character development strengths and weaknesses in advance
COMING EVENTS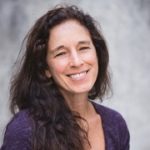 Novelist, copyeditor, and writing coach, C. S. Lakin, will delve into screenwriting techniques to help authors write in a more visual and compelling way at our meeting on Saturday, November 18. Join us at 2:00 p.m. at the Four Points by Sheraton, 5115 Hopyard Road, Pleasanton, for Lakin's illuminating presentation, "Shoot Your Novel: Cinematic Secrets to Supercharge Your Story."
We live in an era where readers are used to the fast-paced, visual play-out of movies and TV stories. Days of long passages of narration and distanced description are gone. How can a writer utilize the techniques of screenwriting—specifically a variety of camera angles—to play out a story so the reader can "see" it and experience it as powerfully as a film? Lakin will explore terms like Zoom, Match Cut, Close Up, Pan, Pull Back, Establishing Shot, and others with examples from successful novels to show how it's done. Her presentation will tie in with her best-selling writing craft book of the same title.
Tri-Valley Writers Member News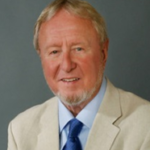 Jac Fitzenz won the opening chapter prize at the 2017 San Francisco Peninsula Literary Fair for his second Mike and Grace novel, Spies with Benefits. This is the second consecutive year Dr. Jac has won the prize. In 2016 he received the award for Undaunted Lovers.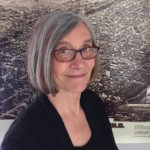 Ann Parker's novel What Gold Buys, has been nominated for the Sue Feder Memorial Award for Best Historical Novel. This is the fifth book in her Silver Rush Mystery series which take place in Leadville, Colorado in the late nineteenth century. What Gold Buys was a 2016 Sarton Women's Book Award (Historical Fiction) finalist and a 2017 Lefty Award Nominee for Best Historical Mystery novel.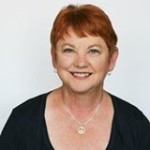 Eloise Hamann's story, "Reboot," is included in Glimpses, an eclectic collection of humorous and creepy fantasy stories. "Reboot" is realistic until the surprise ending. Free ecopies are available until late August. Click here to claim your free ecopy for any ereader. It will be published on Amazon and other venues after the free prepublication period.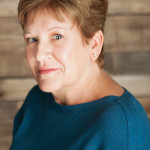 Constance Hanstedt's poem "Night Watch," about a time when her mother was seriously ill, was published in the 2017 California Writers Club Literary Review.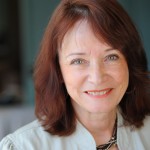 Julaina Kleist-Corwin has published Captivate Audiences to Create Loyal Fans, in both e-book and printed format. Filled with essays that demonstrate successful techniques for storytelling, the paperback version has reached #11 on Amazon, and the ebook version became a #1 ranked Amazon bestseller.

Annette Langer's story "Cops and Robbers: The Senior Version" has been published in the journal History of Women in the Americas in the special issue: Older Women's Narratives. You can access it and the other articles online by going to the journal link and clicking on the PDF link to the right of the titles.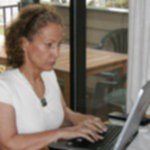 Julie Royce has published Ardent Spirit: Based on the True Story of Magdelaine La Framboise through LENKK Press. Ardent Spirit is a fictionalized biography about an Odawa-French fur trader who was born in 1780 and recognized for her achievements in business two centuries after her birth.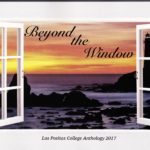 Ellen Turner's poems "Heaven," and "Easter Sunday in Kauai," were published in the 2017 Las Positas Literary Anthology, Beyond the Window.