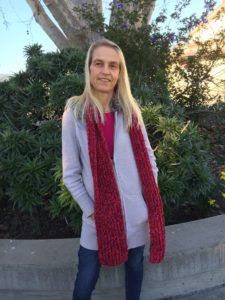 Diane Stephenson graduated with a BA in Cultural Anthropology from the University of Washington and worked in paralegal business management. Drawn to the visual arts from a young age, she returned to school and received her MA in Painting, MFA in Painting/Sculpture, and taught Representational Drawing at San Jose State University. She began full-time work in her studio and has shown mixed media works throughout California, Washington, and Oregon.
Always interested in communicating ideas through words as well as images, Diane wrote an undergraduate research thesis on religious syncretism in Mexico, studied poetry composition while in graduate school, and authored numerous art history and theory analyses. She is currently drawing upon her various experiences and interests to write a Young Adult Historical Fantasy.
In her free time, you can find Diane outdoors, involved in a variety of activities, or checking out cultural venues. SFMOMA and the SFJAZZ Center are a couple of her favorites. She lives in Pleasanton with her husband and has two kids.