Patricia Boyle's poem, "Unraveling the Natural World," and Yvonne Carder's poem "Life on a Slide" won honorable mention awards in March in Livermore's first annual science poetry contest, Poetry in a Test Tube.

Annette Langer was interviewed by a columnist from the Pleasanton Weekly newspaper about her writing in general, and more specifically, her most recent Chicken Soup for the Soul story "Out of the Blue, A Family." The interview is available online. Her story was also featured in Chicken Soup for the Soul's podcast with Amy Newmark on March 2, 2017: "Thoughtful Thursday: Family Is What We Make It – How Kindness Paid off in a Big Way. Listen and learn how Annette became an honorary mother, mother-in-law, and grandmother to a family while volunteering with the Pleasanton police department.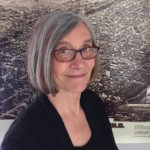 Ann Parker's historical mystery What Gold Buys (5th in the Silver Rush series) is a finalist for the Sarton Women's Book Award, historical fiction category, sponsored by the Story Circle Network. Winners will be announced in mid-April. You can view the complete list of finalists at the Story Circle Network 2015-2016 Sarton Women's Book Award Shortlist webpage.