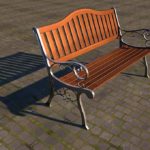 Tri-Valley Writers second plein-air field trip of the summer will be in downtown Livermore. Join us in this urban setting complete with coffee shops, restaurants, strolling pedestrians, and benches where an observant writer can take in the passing scene. The event will take place July 24 from 9:00 a.m. to 12:00 p.m. We will meet at Lizzie Fountain at the northwest corner of First Street and South Livermore Avenue, next to Sansar restaurant.
Led by student member Tiffany Jing, our free summer field trip series provides a chance to get together during the general meeting summer hiatus and write in a variety of outdoor settings. Reservations are recommended. Non-members are welcome, so bring a friend. RSVP to newsletter@trivalleywriters.org for this free trip!
Date: Monday, July 24, 2017
Time: 9:00 a.m. to 12:00 p.m.
Location: First Street at South Livermore Avenue, Livermore, California