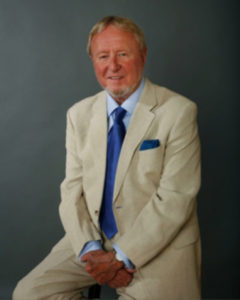 Dr. Jac, as he is known worldwide, is the father of human capital analytics, which he introduced in 1976. He has authored 15 books and over 450 journal articles and columns.
A former naval intelligence officer and consultant to CIA and NRO (spy satellites), he worked in 46 countries training nearly 100,000 people. His books, Human Value Management (1990) and The ROI of Human Capital (2000) won national Book of the Year Awards from the 250,000 member Society for Human Resources Management. He's the only author to win the Award twice.  His books have been translated into 10 languages.
In 2014, Dr. Jac authored Rough Waters, a semi-biographical novel drawing on his naval intelligence service. That was the launching pad for the Mike and Grace novels chronicling the adventures of the intelligence team of US Navy LCDR Michael Holmes and his wife, State Department Special Agent Liu Chan-juan. The first book in the series, Undaunted Lovers, was published in September 2016. The second book, Spies with Benefits, was released March 2017. Both won Opening Chapter Awards at the Literary Arts Fair in 2016 and 2017. Both are published in Carry the Light anthologies for those years.
His work can be seen on drjacbooks.com and on drjacanalytics.com.