Annette Langer's story, "Out of the Blue, A Family," published in Chicken Soup for the Soul: Random Acts of Kindness, was featured in Chicken Soup for the Soul's podcast with Amy Newmark on March 2, 2017. Annette's story is told in "Thoughtful Thursday: Family Is What We Make It – How Kindness Paid off in a Big Way. Learn how Annette became an honorary mother, mother-in-law, and grandmother to a family while volunteering with the Pleasanton police department.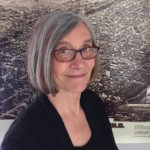 Ann Parker's historical mystery What Gold Buys (5th in the Silver Rush series) is a finalist for the Sarton Women's Book Award historical fiction category, sponsored by the Story Circle Network. Winners will be announced in mid-April. You can view the complete list of finalists at the Story Circle Network 2015-2016 Sarton Women's Book Award Shortlist webpage.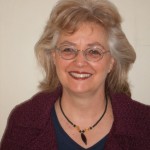 Lani Longshore entered the second novel that she and Ann Anastasio wrote into a contest on InKitt.com. The more people who read and review (favorably), the better the chances for their novel to win. Read When Chenille Is Not Enough for free.