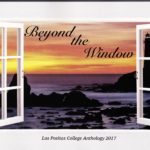 Eight TVW members have been published in the 2017 Las Positas Literary Anthology, Beyond the Window:
Connie Hanstedt: Four poems, "Taking Inventory" (first place, poetry category), "Beginnings," "Night Watch," and After "35 Years"
Sally Kimball: Three short stories, "Betrayal" (second place, prose category), "The Scotsman," and "Shadows of the Past," and a poem "Poulnabrone Dolmen"
Ellen Aubry: Two short stories "Hardship Duty" (honorable mention, prose category) and "A Suitable Place"
Patricia Boyle: One poem, "First Storm of the Season" (honorable mention, poetry category) and one short story, "A Forest View"
Eloise Hamann's "Trilogy of Death" poem set: "Death is a Part of Life," "Death is Untimely," and "Grief Indulgence"
Dan Hobbs (writing as Ben Leiter): One poem "The Good Luck Charm," and one short story, "La Chica"
Julaina Kleist-Corwin: One short story, "The House Lived," and one memoir, "Dancing"
Kathy Urban: One poem, "Writers Dreaming," a photo, "Nightfall in Little River," and art work "I Love you Mama"
---
Two TVW members will be published in the 2017 CWC Literary Review: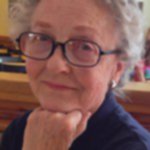 Alice Kight: A poem, "Some Days"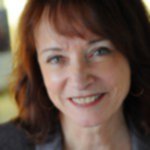 Julaina Kleist-Corwin: A memoir, "Dancing"
---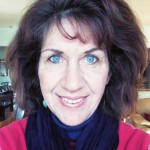 Stephanie Boloños' short story "Maiden of the Orange Tree" about a family in distress, appears online in this month's issue of Futures Trading Literary Magazine. Look for her story, written under the name Maria Boloños, at the magazine's website.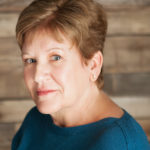 Connie Hanstedt's poem, " I Speed Toward the Moon," was the poem of the day in Rattle on May 2, 2017. Her essay "Little Jack Kerouac" about her two-year-old Shih Tzu Jack, is a featured article in the May issue of Bay Woof magazine.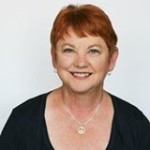 Eloise Hamann published "The Foster Princess" for e-readers  on Smashwords. She wrote it when she worked as a CASA volunteer in child protective services and noticed a dearth of literature relevant to the children she worked with. Profits will go to CASA programs.