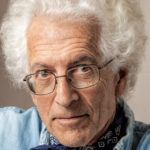 Consulting editor, Alan Rinzler, will speak about traditional and self-publishing in his presentation "Once More Unto the Breach." He will discuss how valiant agents and publishers are still taking chances on debut writers despite the dwindling unit sales and net profits of the book business today. He'll also explain why independent, self-publishing has become an increasingly successful way to get around the gatekeepers and reach a broad market of potential readers.
Rinzler's talk will be of interest to all writers, whether one is a previously published author, putting the finishing touches on a manuscript, or working on a first draft.
Join us on Saturday, February 17, at 2:00 p.m. at Four Points by Sheraton, 5115 Hopyard Road, Pleasanton to hear Rinzler's presentation. Check-in begins at 1:30 p.m. RSVP to Haihong Liao by Wednesday, February 14,  at reservations@trivalleywriters.org. See "TVW Monthly Meeting Details" on this page for meeting fees. For information about Alan Rinzler, visit his website.