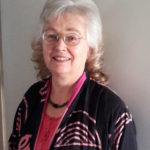 Every January offers a chance to reinvent yourself, including your writing self. If you aren't satisfied with where you are and what you are doing as a writer, now is the time to try something new.
1. Create your own writing prompts. As you go through your day, jot down the odd questions that pop in your head or the casual misreadings of books and signs that make you laugh or the "aha" moments you think could make a good story. Keep this list. At the end of each month, evaluate which prompts inspired you to write, which propelled you toward a different understanding of your characters, and which kept circling back in your mind even if you couldn't write your way through them. Chances are these are the themes you really want to explore, whether you understand why or not.
2. Write two new author biographies: one that fits who you are now and one that fits who you want to be. You can't make progress until you know precisely what it is you want to change.
3. Tell a writing buddy your secret dream of success. Nothing helps motivate a person to work hard like being held accountable for a specific outcome. Say out loud what you want from your writing, and allow your friends to apply those gentle jabs to keep you on track.
With a little luck and a lot of work, you will find your own writing groove. As the months pass, you may even find some writing success. At the very least, you won't be stuck in the same rut as this year.