JOIN US FOR OUR NEXT MEETING
Jane Mackay will be teaching tips to save yourself money at both the developmental editing and copyediting stages of bringing your manuscript to publication as the guest speaker for the California Writers Club Tri-Valley Branch on Saturday, November 15 at 2:00 p.m.
Jane Mackay has been helping writers polish their novels, short stories, memoirs, and nonfiction books since 2007, when she launched herself as a freelancer with Janemac.net and also co-founded a small independent press, Medusa's Muse Press, for which she is copyeditor. Impelled by a desire to help people express themselves clearly and put forth their best writing, she finds working directly with authors to be really rewarding, especially as she sees their writing improve over time.
Tri-Valley Writers Member News
Winners in Julaina Kleist-Corwin's "Choices" poetry contest:
Second Place: Tanda L. Clauson for "If You Want to Exist Do Not Choose Left"
Third Place: Kate Ann Scholz for "About Choices"
Honorable Mention: Mona Dawson for "By My Choice"
Read the winning poems on Julaina's blog at www.timetowritenow.com.
CLUB AWARDS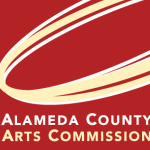 Tri-Valley Writers has been awarded a grant of $1,600 from Alameda County Arts Commission/ARTSFUND Grants. Of the 38 award recipients totaling $72,000, we are the only literary award winner. The branch will use the grant funds to assist with our 2015 Writers Conference and our 4th Annual High School Writing Contest. Congratulations Tri-Valley Writers!
On June 21, 2014, Tri-Valley Branch honored Hector Timourian with the Sue Tasker Memorial Service Award. Hector is a charter member who joined in 2005 during the organizational year. Hector has been published in several anthologies including the Las Positas College Anthology where he won first prize for his poem "Abraham's Hope" He has also published a memoir Gifts from America, describing humorous vignettes of immigrant family new to the United States. He has also contributed poems and short stories for both TVW anthologies First Press and Encore.
COMING EVENTS
David Congalton will share the agony and ecstasy of chasing your screenwriting dreams as the guest speaker for the California Writers Club Tri-Valley Branch on Saturday, December 20, 2014 at 2:00 p.m. at the Four Points by Sheraton, 5115 Hopyard, Pleasanton.
David Congalton is a radio talk show host and writer who spent 25 years chasing his dream of selling a script to Hollywood. The result was a 2014 feature film comedy Authors Anonymous, starring Kaley Cuoco, Chris Klein, Teri Polo, and the late Dennis Farina as members of a dysfunctional writing critique group. Congalton's second feature film screenplay Seven Sisters is slated to go into production in early 2015 with director Danny Leiner. Congalton, 61, shares his remarkable journey—the lessons learned and advice for those writers pursuing similar dreams. The shooting script for Authors Anonymous is posted online at www.imsdb.com for those interested in reading the screenplay prior to Congalton's lively presentation.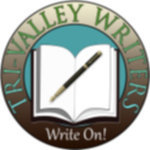 The annual Winterfest celebration of CWC Tri-Valley members will blend talents of artists and authors. This year is an Ekphrasis where members create written works inspired by visual works of art also created by members.  In this celebration the artwork and writings will be displayed side-by-side and authors will have the opportunity to share brief readings from selected entries.
Gordon Burgett will show you the way to sell 75% of almost anything you write as the guest speaker for the California Writers Club Tri-Valley Branch on Saturday, February 21, 2015 at 2:00 p.m. at the Four Points by Sheraton, 5115 Hopyard, Pleasanton.
Burgett has published 1,700+ articles and 46 books, plus offered over 2,000 professional paid presentations. During that time he has appeared extensively on radio and TV as a guest author and a publishing specialist. Burgett is a long-standing member of the National Speakers Association, the American Society of Authors and Journalists, and the Independent Book Publishers Association. His books include Niche Marketing for Writers, Speakers, and Entrepreneurs; Self-Publishing to Tightly-Targeted Markets; Empire-Building by Writing and Speaking; Speaking for Money (with Mike Frank); Sell and Resell Your Magazine Articles; Treasure and Scavenger Hunts; Life After Dentistry (with Dr. Jay Hislop); The Travel Writer's Guide; How to Sell More Than 75% of Your Freelance Writing; The Writer's Guide to Query and Cover Letters; Ten Sales from One Article Idea; and The Query Book.
Kevin Thaddeus Fisher-Paulson will guide us through the art and craft of the memoir as the guest speaker for the California Writers Club Tri-Valley Branch on Saturday, March 21, 2015 at 2:00 p.m., at the Four Points by Sheraton, 5115 Hopyard, Pleasanton.
Kevin Thaddeus Fisher-Paulson lives with his husband Brian, their two sons, and their four rescue dogs in San Francisco. When not writing, he serves as Captain of the Honor Guard for the San Francisco Sheriff's Department. He earned a degree in American Studies from the University of Notre Dame in 1980 and subsequently studied writing with Dorothy Allison, Jessica Hagedorn and Steve Abbott and has attended courses at the University of Iowa and the University of Oregon. Kevin contributed regularly as a writer to The Sentinel, and his stories and poems have been seen in The James White Review, Amethyst, Oberon, RFD and Suburban Wilderness.  His essay, "Virtue Enough for Miss Grrrl" was published as part of an anthology, When Love Lasts Forever, by Pilgrim Press. His plays and monologues have been produced in the ODC Summerfest, Theater Rhinoceros, and the National AIDS Theater Festival. Kevin contributes irregularly to the National Public Radio Perspective Series.