JOIN US FOR OUR NEXT MEETING
One of Tri-Valley Writers' original members, Lani Longshore, will lead a hands-on mini-workshop Someone, Something, Somewhere: Short Stories Made Simple for our meeting on Saturday, December 20. This is a change from our original lineup, due to circumstances beyond anyone's control. We are lucky to have talented and dedicated members like Lani who can step up when the need arises. Please join us in supporting one of our own as she leads us in what is sure to be a fun and timely exercise to develop our skill.
Creating interesting characters, rich settings and nuanced plots in as few words as possible is the mark of a skilled writer. Short stories present a wonderful opportunity to hone those skills and lay the groundwork for longer works. This mini-workshop will explore character, setting and story arc. Add another set of tools to your writer's toolbox, using a series of writing prompts to liberate the ideas hiding in your imagination.
At Pleasanton and Livermore Public Libraries
We have so many books published recently by our members, we actually cycle them in the Pleasanton library display case!
Tri-Valley Writers Member News
Several of our members have had their work published recently.
Alice Kight's poem "Searcher" published in the fall issue of Song of the San Joaquin.
Fred Norman participated in two events. On Wednesday, November 5, Fred was the featured reader at Sacred Grounds Café, San Francisco.
On Tuesday evening, November 11, Fred read a new poem, Atonement, at the annual Armistice Day/Veterans' Day Vigil at the Crosses of Lafayette.
 Five Tri-Valley members are published in NYMB…On Working for a Living released November 17, 2014. Mona Dawson's "Left on the Front Step", Stacey Gustafson's "Home Almost Alone", Annette Langer's "Jewish Coffee?", Julie Royce's "The Unconventional Recruit", and Camille DeFer Thompson's "Slip of the Tongue".
CLUB AWARDS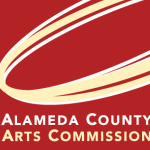 Tri-Valley Writers has been awarded a grant of $1,600 from Alameda County Arts Commission/ARTSFUND Grants. Of the 38 award recipients totaling $72,000, we are the only literary award winner. The branch will use the grant funds to assist with our 2015 Writers Conference and our 4th Annual High School Writing Contest. Congratulations Tri-Valley Writers!
On June 21, 2014, Tri-Valley Branch honored Hector Timourian with the Sue Tasker Memorial Service Award. Hector is a charter member who joined in 2005 during the organizational year. Hector has been published in several anthologies including the Las Positas College Anthology where he won first prize for his poem "Abraham's Hope" He has also published a memoir Gifts from America, describing humorous vignettes of immigrant family new to the United States. He has also contributed poems and short stories for both TVW anthologies First Press and Encore.
COMING EVENTS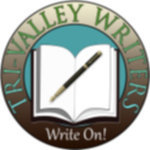 The annual Winterfest celebration of CWC Tri-Valley members will blend talents of artists and authors. This year is an Ekphrasis where members create written works inspired by visual works of art also created by members.  In this celebration the artwork and writings will be displayed side-by-side and authors will have the opportunity to share brief readings from selected entries.
Gordon Burgett will show you the way to sell 75% of almost anything you write as the guest speaker for the California Writers Club Tri-Valley Branch on Saturday, February 21, 2015 at 2:00 p.m. at the Four Points by Sheraton, 5115 Hopyard, Pleasanton.
Burgett has published 1,700+ articles and 46 books, plus offered over 2,000 professional paid presentations. During that time he has appeared extensively on radio and TV as a guest author and a publishing specialist. Burgett is a long-standing member of the National Speakers Association, the American Society of Authors and Journalists, and the Independent Book Publishers Association. His books include Niche Marketing for Writers, Speakers, and Entrepreneurs; Self-Publishing to Tightly-Targeted Markets; Empire-Building by Writing and Speaking; Speaking for Money (with Mike Frank); Sell and Resell Your Magazine Articles; Treasure and Scavenger Hunts; Life After Dentistry (with Dr. Jay Hislop); The Travel Writer's Guide; How to Sell More Than 75% of Your Freelance Writing; The Writer's Guide to Query and Cover Letters; Ten Sales from One Article Idea; and The Query Book.
Kevin Thaddeus Fisher-Paulson will guide us through the art and craft of the memoir as the guest speaker for the California Writers Club Tri-Valley Branch on Saturday, March 21, 2015 at 2:00 p.m., at the Four Points by Sheraton, 5115 Hopyard, Pleasanton.
Kevin Thaddeus Fisher-Paulson lives with his husband Brian, their two sons, and their four rescue dogs in San Francisco. When not writing, he serves as Captain of the Honor Guard for the San Francisco Sheriff's Department. He earned a degree in American Studies from the University of Notre Dame in 1980 and subsequently studied writing with Dorothy Allison, Jessica Hagedorn and Steve Abbott and has attended courses at the University of Iowa and the University of Oregon. Kevin contributed regularly as a writer to The Sentinel, and his stories and poems have been seen in The James White Review, Amethyst, Oberon, RFD and Suburban Wilderness.  His essay, "Virtue Enough for Miss Grrrl" was published as part of an anthology, When Love Lasts Forever, by Pilgrim Press. His plays and monologues have been produced in the ODC Summerfest, Theater Rhinoceros, and the National AIDS Theater Festival. Kevin contributes irregularly to the National Public Radio Perspective Series.