JOIN US FOR OUR NEXT MEETING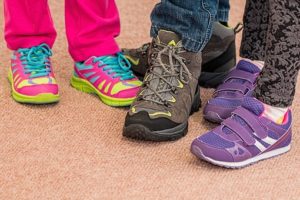 Tri-Valley Writers is excited to announce its first ever Summer Field Trip series. Join us for a chance to get together during the summer hiatus and write in a  new environment. These free trips are coordinated by student member Tiffany Jing, who will provide writing prompts to use as you explore the designated site. Meet in front of the schoolhouse museum at Dublin's Heritage Park on Monday, July 10. Reservations are recommended. Non-members are welcome, so bring a friend. RSVP to Newsletter@trivalleywriters.org for this free trip!
First outing: Monday, July 10, 2017
Time: 10:00 a.m. to 1:00 p.m.
Location: Heritage Park, Dublin [http://dublinca.gov/269/ Dublin-Heritage-Park-Museums]
Watch for upcoming field trips: July 24 at Lizzie Fountain, Livermore and August 7, location to be announced. 
COMING EVENTS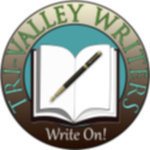 Join us on Saturday, September 16, 2017 at 2:00 p.m. at the Four Points by Sheraton, 5115 Hopyard Road, Pleasanton, for our fall kick-off meeting. Speaker and topic to be announced.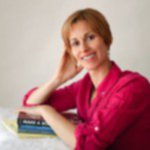 Join us on Saturday, October 21, 2017 at 2:00 p.m. at the Four Points by Sheraton, 5115 Hopyard Road, Pleasanton, when Jordan Rosenfeld, author, editor, and writing teacher, will present a three-hour workshop on character and point of view based on her newest book, Writing the Intimate Character: Create Unique, Compelling Characters Through Mastery of Point of View.  Rosenfeld as an editor and author understands the writing process from both points of view and has written suspense novels as well as writing guides. Information about Rosenfeld, her books, and editing services can be found on her website. [Read More…]
Tri-Valley Writers Member News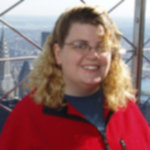 Shannon Brown's entry, "Facing the Music," from her new adult romance novel Beyond the Music, won honorable mention in the Division 330 – Publisher's Choice Novel Chapter Contest for the San Mateo County Fair.
Five TVW members have won awards in the Tri-Valley Writers High School Writing Contest:
Vidhima Shetty, first place for her poem "When the Home No Longer Talks of Love"
Arushi Avachat, second place for her story "Pinky Promises"
Neha Harpanhalli, third place for her poem "The Fence on Pickett Street"
Tiffany Jing, third place for her essay "Hide and Seek"
Luisa Taverna, honorable mention for her essay "My Secret Journey"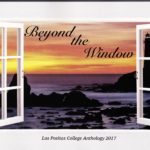 Eight TVW members have been published in the 2017 Las Positas Literary Anthology, Beyond the Window:
Connie Hanstedt: Four poems, "Taking Inventory" (first place, poetry category), "Beginnings," "Night Watch," and After "35 Years"
Sally Kimball: Three short stories, "Betrayal" (second place, prose category), "The Scotsman," and "Shadows of the Past," and a poem "Poulnabrone Dolmen"
Ellen Aubry: Two short stories "Hardship Duty" (honorable mention, prose category) and "A Suitable Place"
Patricia Boyle: One poem, "First Storm of the Season" (honorable mention, poetry category) and one short story, "A Forest View"
Eloise Hamann's "Trilogy of Death" poem set: "Death is a Part of Life," "Death is Untimely," and "Grief Indulgence"
Dan Hobbs (writing as Ben Leiter): One poem "The Good Luck Charm," and one short story, "La Chica"
Julaina Kleist-Corwin: One short story, "The House Lived," and one memoir, "Dancing"
Kathy Urban: One poem, "Writers Dreaming," a photo, "Nightfall in Little River," and art work "I Love you Mama"
---
Two TVW members will be published in the 2017 CWC Literary Review: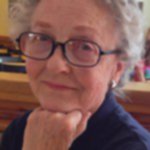 Alice Kight: A poem, "Some Days"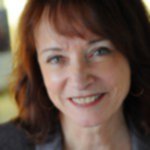 Julaina Kleist-Corwin: A memoir, "Dancing"
---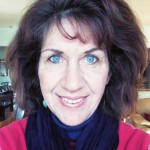 Stephanie Boloños' short story "Maiden of the Orange Tree" about a family in distress, appears online in this month's issue of Futures Trading Literary Magazine. Look for her story, written under the name Maria Boloños, at the magazine's website.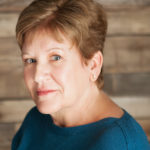 Connie Hanstedt's poem, " I Speed Toward the Moon," was the poem of the day in Rattle on May 2, 2017. Her essay "Little Jack Kerouac" about her two-year-old Shih Tzu Jack, is a featured article in the May issue of Bay Woof magazine.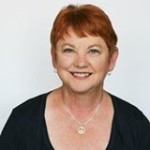 Eloise Hamann published "The Foster Princess" for e-readers  on Smashwords. She wrote it when she worked as a CASA volunteer in child protective services and noticed a dearth of literature relevant to the children she worked with. Profits will go to CASA programs.