JOIN US FOR OUR NEXT MEETING
Dr. Hanson is a seasoned health educator, public speaker, workshop facilitator and writer residing on the Monterey Peninsula. Former co-chair of the Monterey/Santa Cruz chapter of The National Writers Union, she has emceed Open Mikes for Writers monthly for 15+ years. She lectures nationally on Aging Positively and is a columnist for the magazine Crone: Women Coming of Age (www.cronemagazine.com). Her first book, Invisible Grandparenting: Leave a Legacy of Love Whether You Can Be There or Not, came out in November 2013, and the audible.com version will be released in June 2015. Since then she has been climbing the learning curve of book promotion in all of its forms.
Tri-Valley Writers Member News
Tri-Valley Writers award-winning members published in 2015 Las Positas anthology, Impressions.
Patrick Coyle won first place in prose for his piece, "Time of Your Life".
Patricia Boyle won Honorable Mention in Prose for her piece, "Pathfinder".
Alice Kight won Honorable Mention in Poetry for her piece, "Glimpse".
Julaina Kleist-Corwin won Honorable Mention in Prose for her piece, "Waiting".
This year's Editor in Chief: George Cramer. 
Other Tri-Valley Writers members published in Impressions:
ART & PHOTOGRAPHY
Elena Manzo – "Joy Through Child's Eyes"; John G. Bluck – "Chimneys"; Jordan Bernal – "Fairy Glen"; Linda Todd – "Tulip Field" & "Sea Train"; Tanda Clauson – "Waiting for Spring Rain"
POETRY
Alice Kight – "Her Galaxy"; Elena Manzo – "Pursuit of Peace"; James "J" Mills – "Winter Branches"; Kathleen Kull Urban – "Teresita"
PROSE
Alice Kight – "Ruins"; B. Lynn Goodwin – "Center Stage"; Gary Lea – "Out of the Blizzard"; George Cramer – "War Comes to Rakuen"; Hector Timourian – "A Convenient Pork Chop"; John G. Bluck – "A Horse Named Kugel"; Julie Royce – "Finding Myself in the Mission" and "Disturbance Call"; Linda Todd – "The Sergeant"; Mary E. Heaton – "A Small Memento" & "A Day at the Zoo"; Tanda Clauson – "Bravery"; Violet Carr Moore – "Showdown"
Congratulations to all.
Stephanie Bolanos' short story, "Child of the Mountain Peaks", has been accepted for publication in the fall 2015 issue of Bosque magazine.
Another Stephanie Bolanos' short story, "Assembly Required", appeared in the spring 2015 edition of Barbaric Yawp, the literary magazine of BoneWorld Publishing.
J. Mills' fiction short story, "Blizzard", was accepted by The MacGuffin literary journal for publication in the Spring/Summer edition.
Alice Kight had three poems recently published. The first, "A Visit to Alden Lane", is posted in the passageway at Alden Lane Gardens and Nursery in Livermore. "Diary" and "Verities", two winter poems, were published in the February issue of Song of the San Joaquin.
CLUB AWARDS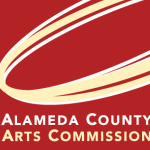 Tri-Valley Writers has been awarded a grant of $1,600 from Alameda County Arts Commission/ARTSFUND Grants. Of the 38 award recipients totaling $72,000, we are the only literary award winner. The branch will use the grant funds to assist with our 2015 Writers Conference and our 4th Annual High School Writing Contest. Congratulations Tri-Valley Writers!
COMING EVENTS
Dennis Dawson will tell stories as the guest speaker for the California Writers Club Tri-Valley Branch on Saturday, October 17, 2015 at 2:00 p.m. at the Four Points by Sheraton, 5115 Hopyard, Pleasanton.
Distinguished Toastmaster Dennis Dawson shares storytelling techniques he has acquired over years of public performance in a variety of media. He will discuss how to use voice, gestures, and staging to add interest and clarity to interpretation of your work.