JOIN US FOR OUR NEXT MEETING
California Writers Club Tri-Valley Branch is pleased to announce its second full-day writers conference featuring keynote speaker New York Times and international bestselling author, Anne Perry. Anne is the author of over 85 novels which have sold over 28 million copies.  The Times, associated with Mystery Page Turners, selected her as one of the 20th Century's "100 Masters of Crime."  In 2015 she was awarded the Premio de Honor Aragón Negro. Anne won an Edgar award in 2000 with her short story "Heroes."
Join us along with the following presenters: Jim Azevedo, David Denny, Joel Friedlander, Mark Gelineau, Joe King, Elizabeth Koehler-Pentacoff, Linda Lee, Laurie McLean, Annie Tucker, Victoria Zackheim, and more to learn about craft, marketing, and self-publishing. Click here to view the complete schedule.
Venue: Four Points by Sheraton,  5115 Hopyard Rd., Pleasanton, CA 94588
Tri-Valley Writers Member News
Annette Langer's story, "Out of the Blue, A Family," published in Chicken Soup for the Soul: Random Acts of Kindness, was featured in Chicken Soup for the Soul's podcast with Amy Newmark on March 2, 2017. Annette's story is told in "Thoughtful Thursday: Family Is What We Make It – How Kindness Paid off in a Big Way. Learn how Annette became an honorary mother, mother-in-law, and grandmother to a family while volunteering with the Pleasanton police department.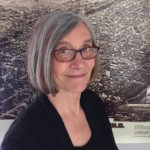 Ann Parker's historical mystery What Gold Buys (5th in the Silver Rush series) is a finalist for the Sarton Women's Book Award historical fiction category, sponsored by the Story Circle Network. Winners will be announced in mid-April. You can view the complete list of finalists at the Story Circle Network 2015-2016 Sarton Women's Book Award Shortlist webpage.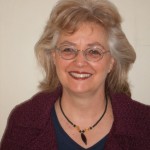 Lani Longshore entered the second novel that she and Ann Anastasio wrote into a contest on InKitt.com. The more people who read and review (favorably), the better the chances for their novel to win. Read When Chenille Is Not Enough for free.
Mona Dawson's story, Georgia (On My Mind), was published in the January issue of Bay Woof, a magazine for dog lovers. Mona's story is about the loss of her beloved pet samoyed, Georgia.
James "J" Mills completed his twelfth issue as the editor of Bay & Delta Yachtsman magazine, in which he also writes a monthly "New Products" article.
J's article  "Annual Review of Customer Contract Can Help Polish Legal and Liability Shield" was published in the December, 2016 issue of Marina Dock Age magazine. Two of his articles were published in the December-January issue of International Dredging Review, one covering marine construction technical standards, and the other reporting on last October's Western Dredging Association Conference in San Diego.
J had two articles published in the Marine Recreation Association Annual Report in January, covering their annual conference in San Diego in October, 2016 and a Wounded Warriors project that took place in September, 2016 to install an ADA access path for veterans and others with handicaps at June Lake. Both articles have been accepted for publication in Marina Dock Age magazine, along with an array of photos.
COMING EVENTS
Join us Saturday, May 20, 2017, at 2:00 p.m. at the Four Points by Sheraton, 5115 Hopyard Road, Pleasanton, as Judy Melinek, MD, and T.J. Mitchell present "Working Stiff: The Real CSI." Dr. Melinek and her husband, T.J. Mitchell, will speak about their experiences in New York City while Melinek was in training to be a forensic pathologist. She began that training just two months before the September 11 terrorist attacks.
Melinek and Mitchell will provide a glimpse into the fascinating world of death investigation—performing autopsies, investigating death scenes, counseling grieving relatives. No matter what type of writing you do, their presentation will give you a better understanding of an arduous, detail-oriented profession and life in the Big Apple. Whatever your genre, paying attention to details will help bring your writing to life.
Dr. Melinek and T.J. Mitchell published Working Stiff: Two Years, 262 Bodies, and the Making of a Medical Examiner, a memoir of Melinek's "rookie season" as a NYC medical examiner, and the cases—hair-raising and heartbreaking and impossibly complex—that shaped her as both a physician and a mother. To read an excerpt, visit their Simon & Schuster page. [Read More…]