JOIN US FOR OUR NEXT MEETING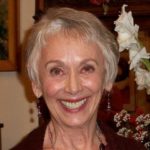 Join us Saturday, June 17, 2017, at 2:00 p.m. at the Four Points by Sheraton, 5115 Hopyard Road, Pleasanton, as Kate Farrell presents "A New Age of Fire: Storytelling & Public Speaking."
Ms. Farrell believes in the power of story and of the story motifs from the oral tradition. Their enduring appeal continues to shape and influence culture.
Farrell edited the anthology, Wisdom Has a Voice: Every Daughter's Memories of Mother. She is co-editor of the anthology, Times They Were A-Changing: Women Remember the 60s & 70s, a finalist for Foreword Reviews 2014 Book of the Year Award and 2014 Indie Excellence Award. She is also co-editor of the anthology, Cry of the Nightbird: Writers Against Domestic Violence, a finalist for the 2015 Next Generation Indie Book Award and the 2015 Indie Excellence Award.
Tri-Valley Writers Member News
Patricia Boyle's poem, "Unraveling the Natural World," and Yvonne Carder's poem "Life on a Slide" won honorable mention awards in March in Livermore's first annual science poetry contest, Poetry in a Test Tube.

Annette Langer was interviewed by a columnist from the Pleasanton Weekly newspaper about her writing in general, and more specifically, her most recent Chicken Soup for the Soul story "Out of the Blue, A Family." The interview is available online. Her story was also featured in Chicken Soup for the Soul's podcast with Amy Newmark on March 2, 2017: "Thoughtful Thursday: Family Is What We Make It – How Kindness Paid off in a Big Way. Listen and learn how Annette became an honorary mother, mother-in-law, and grandmother to a family while volunteering with the Pleasanton police department.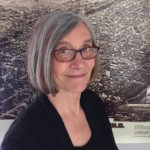 Ann Parker's historical mystery What Gold Buys (5th in the Silver Rush series) is a finalist for the Sarton Women's Book Award, historical fiction category, sponsored by the Story Circle Network. Winners will be announced in mid-April. You can view the complete list of finalists at the Story Circle Network 2015-2016 Sarton Women's Book Award Shortlist webpage.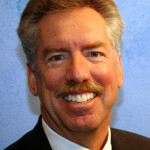 Dan Hobbs, writing as Ben Leiter, has published the third book in his Baby Boomer's Betrayal series. God's Betrayal: The Credo is a political-religious thriller. Father Gabriel Garza has just started his ministry in the Archdiocese of Washington, DC, but he already asks too many impertinent questions. Learn what secrets Garza discovers and reveals to Paolo Nasrani, his mysterious thesis advisor, and a secret agent for Vatican intelligence.
COMING EVENTS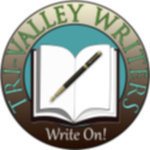 Join us on Saturday, September 16, 2017 at 2:00 p.m. at the Four Points by Sheraton, 5115 Hopyard Road, Pleasanton, for our fall kick-off meeting. Speaker and topic to be announced.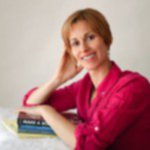 Join us on Saturday, October 21, 2017 at 2:00 p.m. when Jordan Rosenfeld, author, editor, and writing teacher, will present a three-hour workshop on character and point of view based on her newest book, Writing the Intimate Character: Create Unique, Compelling Characters Through Mastery of Point of View.  Rosenfeld as an editor and author understands the writing process from both points of view and has written suspense novels as well as writing guides. Information about Rosenfeld, her books, and editing services can be found on her website. [Read More…]