JOIN US FOR OUR NEXT MEETING
California Writers Club Tri-Valley Branch is pleased to announce its first full-day writers conference featuring Keynote Speaker, RITA Award® winning author and Christy finalist, Shelley Adina. Shelley is the author of twenty-four novels published by Harlequin, Time Warner, and Hachette Book Group, and seven published by Moonshell Books, Inc., her own independent press.
Join us along with the following presenters: Jim Azevedo, David Colin Carr, Dario Ciriello, David Corbett, Constance Hale, Anne Hill, Jason Hovey, Linda Lee, and Penny Warner to learn about craft, marketing, and self-publishing. Click here to view the complete schedule.
Tri-Valley Writers Member News
Violet Carr Moore and her twin, Vi Parsons, launched Double Take, their short-story memoirs of growing up in Chowchilla, California on March 10, 2015 at a luncheon at Farnesi's and a Meet the Authors open house at the Chowchilla Branch Library. The book is available on Amazon.com and Carr Twins & Co. 
George Cramer has been selected for the MFA in Creative Writing program at the Institute of American Indian Arts. The program, limited to thirty students each year, will begin July 25, 2015 at the Santa Fe, New Mexico campus.
CLUB AWARDS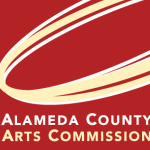 Tri-Valley Writers has been awarded a grant of $1,600 from Alameda County Arts Commission/ARTSFUND Grants. Of the 38 award recipients totaling $72,000, we are the only literary award winner. The branch will use the grant funds to assist with our 2015 Writers Conference and our 4th Annual High School Writing Contest. Congratulations Tri-Valley Writers!
COMING EVENTS
Andy Weir will explain how he fell into a print deal as the guest speaker for the California Writers Club Tri-Valley Branch on Saturday, May 16, 2015 at 2:00 p.m. at the Four Points by Sheraton, 5115 Hopyard, Pleasanton.
Andy Weir was first hired as a programmer for a national laboratory at age fifteen and has been working as a software engineer ever since. He is also a lifelong space nerd and a devoted hobbyist of subjects like relativistic physics, orbital mechanics, and the history of manned spaceflight. The Martian is his first novel. It was originally self-published in 2011 after which Crown Publishing purchased the rights and re-released it in 2014. A science fiction novel, the story follows an American astronaut, Mark Watney, as he becomes stranded alone on Mars and must improvise in order to survive. It has been described as an Apollo 13 meets Cast Away. The Martian, a film to be directed by Ridley Scott and starring Matt Damon, is scheduled for release in November 2015.
Andy compares himself to his story's hero, Mark Watney, by saying he is on the same level of a smart-a**. "It was a really easy book to write; I just had him say what I would say. However, he's smarter than I am and considerably more brave." Find out more at andyweirauthor.com.
David Congalton will share the agony and ecstasy of chasing your screenwriting dreams as the guest speaker for the California Writers Club Tri-Valley Branch on Saturday, June 20, 2014 at 2:00 p.m. at the Four Points by Sheraton, 5115 Hopyard, Pleasanton.
David Congalton is a radio talk show host and writer who spent 25 years chasing his dream of selling a script to Hollywood. The result was a 2014 feature film comedy Authors Anonymous, starring Kaley Cuoco, Chris Klein, Teri Polo, and the late Dennis Farina as members of a dysfunctional writing critique group. Congalton's second feature film screenplay Seven Sisters is slated to go into production in early 2015 with director Danny Leiner. Congalton, 61, shares his remarkable journey—the lessons learned and advice for those writers pursuing similar dreams. The shooting script for Authors Anonymous is posted online at www.imsdb.com for those interested in reading the screenplay prior to Congalton's lively presentation.